03/02/07
Comments Off
02/12/06
Web site to offer information on drug side effects


 

The Pharmaceutical and Medical Devices Agency on Tuesday launched a Web site that enables people to search for lists of side effects, symptoms and associated diseases brought on by a variety of medicines.

 

The site,

www.info.pmda.go.jp

, includes a database of all side effects as reported by drug manufacturers.

 

The first data to be made public by the agency was in April 2004, with accounts detailing 732 medicinal products and 2,477 related case studies that include information such as age, gender, disease, details of the side effects, the drug and other medicines taken concurrently.

 

The site also includes case studies for the 63 people whose deaths during that period were brought on by side effects from medicines they were taking. Twelve of these deaths were linked to the lung cancer drug gefitinib, marketed as Iressa.

 

Warnings also are included for cases in which the side effects were found to not be connected to health problems.

 

The PMDA will make information from May 2004 onward available in due course, aiming to put a system into effect before the end of March 2008, with updates every six months.

 

Until now, such reports were limited to cases involving previously unknown side effects, or where revisions had been made to warnings over usage.

 

The new system was conceived of in the face of increasing complaints from citizens' groups and others organizations demanding all the information be made public, as only 1,872 of the 25,000 or so drug-related side effects last fiscal year had been disclosed.

 

The agency, an independent organization, has also begun posting on its Web site easy-to-understand explanations on dosage and side effects.

 

Beginning with 54 kinds of drugs, including oral diabetes medication, the next medicines to be posted will include antirheumatic and antiasthmatic drugs. (

The Daily Yomiuri, February 9, 2006, p. 3

)
12/02/05
Femara - an aromatase inhibitor - is known to be submitted and currently under a review by the Japanese regulatory authorities. Yet, as distributed today by the mass media, the warnings issued by Novartis AG were forwarded to the physicians in Japan as well. As read between the lines - under the provision of the Pharmaceutical Affairs Law (PAL), any unapproved drug could be imported for individual use in Japan as long as the custom official is shown a prescription by Japanese doctor. Obviously, Femara (the name is misspelled in the original news release below) - another of the unapproved anti-cancer drugs in Japan has been imported by significant number of female patients treated domestically.
11/25/05
In Japan the Pharmaceutical Affairs Law (PAL) permits individual import of both approved and unapproved drugs, as long as you have a prescription from Japanese physician.
Should we expect the Tamiflu to crash this winter the previous individual import record of Thalidomide (reportedly about 500,000 tablets were imported before the approval)?
Tamiflu is sold in Japan in two formulations: 75 mg capsules and 3% dry syrup, as the cost for 1-day treatment is 727.4 Yen for capsules and 1,392.5 Yen for the syrup. 
Reported below in Yomiuri Shimbun:
---
Shortages push Tamiflu prices up 10-fold
Online purchases have depleted stocks. One agent offers 10 capsules of Tamiflu, or oseltamivir, imported from the United States for 30,000 yen, excluding shipping charges. "One U.S. company recently told us the price had risen to more than 300 dollars. We need to raise ours to 38,000 yen just to show a profit," the company's president said. According to the company, which has acted as an import agent for six years, demand for Tamiflu remained low until last year when 10 capsules could be obtained for 8,000 yen. The government in 2001 designated the drug to be covered by national health insurance.
Purchase orders for Tamiflu surged early this month following an increase in news reports on the spread of a new type of influenza and the government's announcement of its plan to further stockpile the flu-fighting drug. The company received orders for about 20 sets in the past week. Another agent, which offers Tamiflu for 25,000 yen, said it was out of stock and had a waiting list of about 100 people.
Chugai Pharmaceutical Co., which imports and markets Tamiflu, prices the drug at 363.7 yen per capsule. A dosage of two capsules a day is normally recommended for five days, and a set of 10 capsules is offered at 3,637 yen. Insurance coverage reduces the price to about 1,100 yen, but it requires a doctor's prescription, which increases to the total cost to about 3,000 yen.
(Nov. 24, 2005)>>
>>
---
Jouhoublog is a joint blog - post or send comments to

.
Technorati Tags: MHLW; Japanese regulatory affairs
>
09/13/05
We are receiving periodically inquiries regarding "quasi-drugs" in Japan, including about one recently mentioned. "Quasi-drugs" are the second category among all regulated medicinal products in Japan (along with drugs, medical devices and cosmetics).
It is not clear how and when the term emerged, however the origin could be traced to the first translations in 1980s of the Pharmaceutical Affairs Law (Law).
Current dictionaries only add to the confusion. English dictionaries define "quasi-" as resembling to some degree. On the other hand, the original Japanese term (iyaku gaibuhin) implies a drug used "outside" (i.e. not to be digested or injected). Bilingual (translation) dictionaries are even more helpless giving the meaning of iyaku gaibuhin as over-the-counter drug, unregulated drug (?!) and even the bizarre interpretation of AltaVista as "medicine public item".
Neither is correct. Quasi-drugs are regulated products, sold with no prescription and thus falling, although not filling up the OTC category. The category of quasi-drugs now covers much more types of products than the classical quasi-drugs (for foul body odor and breath control, hair removal, body pests extermination). The PAL in Article 2 defines quasi-drugs as not equipment or instruments and having no more than a mild effect on the human body.
The aromatic anti-Legionella cleanser for bathtubs may fit well into the definition, but how about the growing line of dietic products labeled as quasi-drugs?
Jouhoublog is a joint blog - post or send comments to

.
Technorati Tags: MHLW; Japanese regulatory affairs
>
08/10/05
Recently, FDA updated the labeling of the three leading oral erectile dysfunction (ED) medications (Cialis, Levitra and Viagra) with a warning about the sudden vision loss, attributed to NAION (non arteritic ischemic optic neuropathy). While such updates are fairly common in the post-marketing period of any drug, in the case of Viagra it brought to the surface some information not very willingly disclosed by its maker. In the efforts to downplay the significance of NAION incidence, Pfizer reported that by mid-2005 a total of 27 million men have taken safely Viagra…
That's it! For full seven years since the launch in 1998, Viagra has been used by only 1% of the world's male population. Is this more, or less or in the range of what has been expected? Given the massive advertising campaign (over 100 million US$ in US alone), the unprecedented public interest and brand awareness, the common belief was - and likely still is, that Viagra is already taken virtually by everybody.
Jouhoublog is a joint blog - post or send comments to

.

Technorati Tags: MHLW; Japanese regulatory affairs

>
08/06/05
One of the very prompt questions following the Eril mystique posting asked about www.eril.jp.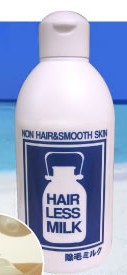 Against all educated guesses, it turned out not to be a product site of Asahi Kasei. It is online shop of small distributor of cosmetics, dieting and beauty goods, doing business as "Eril" and on the top of its catalog under number Eril ck01 is a product named "Hairless Milk". Should we mention it here? Whatever hideous, the "Hairless Milk" is approved by MHLW in Japan as quasi-drug, otherwise there are no relations with cardiovascular Eril. But what about the 17-old trademark?
Jouhoublog is a joint blog - post or send comments to

.

Technorati Tags: MHLW; Japanese regulatory affairs

>
08/05/05
Since 2001 we have received dozens of inquires about Eril. Surprising is also the span of the inquirers – from US testing laboratories to product developers in EU to university researchers. Why Eril?
Eril (fasudil hydrochloride hydrate) was discovered by Asahi Kasei KK in 1980s. It is absolutely impossible to decipher the name of Eril, even knowing the typical for those years penchant for cryptic and "meaningful" abbreviations. The name of the pharmaceutical form Eril Inj. S stands for: Epoch-making relaxant for ischemic locality Injections Sun. Obviously afraid that somebody else might come with the same pearl, the maker registered Eril as a trademark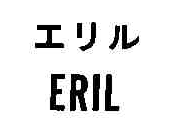 in 1988 – more than ten years before the approval and much earlier before the clinical trials ever began. The picture on the left is the actual image deposited to the Japan Patent Office.
Eril was licensed out in 2001 to Schering AG for development of antiangina oral formulation - it was then when the interest started to flow together with requests for samples of the compound and information. Both are scarce, particularly the latter. Unlike the medicinal products approved in Japan after the enforcement in 2001 of the Public Access to Information Law (PAIL), neither the Approval Review, nor the Summary Basis of Approval (SBA) are publicly available. Yes, the Package Insert – in its 7th revision from April 2005 made to conform to the amended Pharmaceuticals Affairs Law (PAL) is obtainable, however all other known documents – Drug Profile, Interview Form (a predecessor in Japan of the SBA), Pharmacopoeial Information are only accessible through a members-only commercial third party.
Eril is rarely advertized and for an epoch-making product sells somewhat weakly in Japan – chalking at average 10-12 millions US$ annually. But the inquiries keep coming…
Jouhoublog is a joint blog - post or send comments to

. 
Technorati Tags: MHLW; Japanese regulatory affairs
>